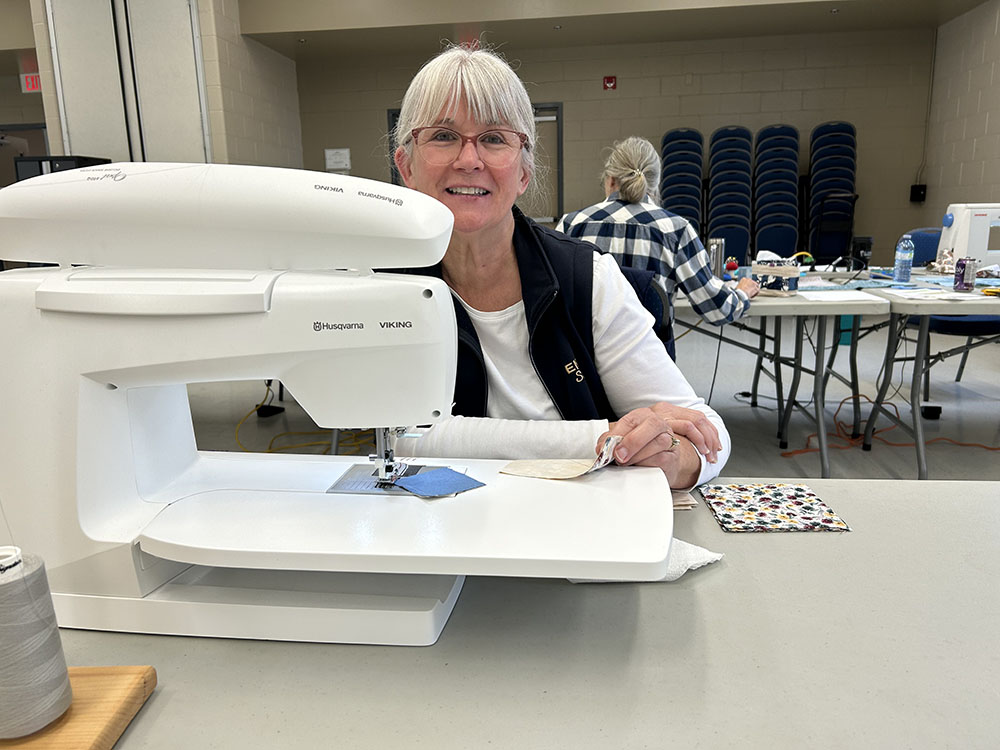 The first workshop of the 2023-2024 season was a success thanks to our very own TVQG member Yvette Chilcott!
Beginning Quilt-Making was attended by 10 participants who spent the day learning and relearning the basics of quilting including rotary cutting, sewing the perfect 1/4" seam, pressing, 9 patch block, Shoo Fly block and more.

There was a raffle basket won by Judy Bellehumeur and there were lovely door prizes.
We all had a chance to work on a quilt top, so we look forward to some show and share at upcoming meetings.