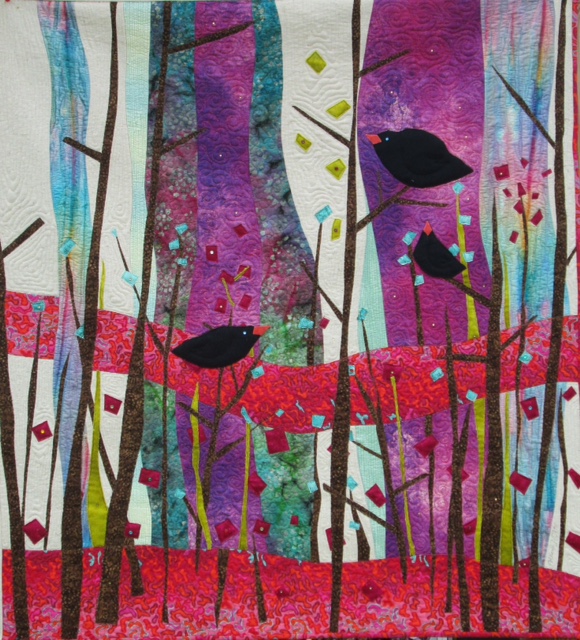 November 26, 2021 with Al Cote
This class leaves plenty of room for your imagination!
No rulers!
No quarter inch seams!
You will learn to cut freehand curves and piece them horizontally and vertically.
Next you will create your designs such as birds, trees, flowers or what every you like ( I will help you with your drawings for your templates)
These will then be raw edged appliqued using your favourite method of fusing.
Suggestions will be given to help you perfect your art piece.