Many thanks to our dedicated convenors and helpers who arrive early every guild meeting to set up the room for the meeting.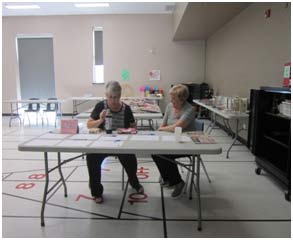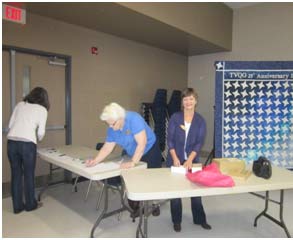 Library Committee
Kathy Cousins & Betty Pounsett
Membership Committee
Donna Brawley, Donna Simpson & Wanda Maltais.

Guest speakers were Trisha DellaVella and Mary Eeg from Harebrained Happenings. They are two crafty ladies who have a passion for quilting and design their own creations.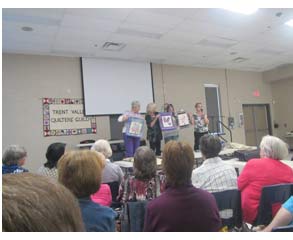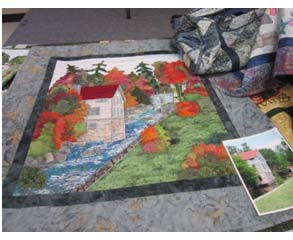 Coffee break is a very busy time with signups for workshops & UFO's, signing in & out of library books, entering for draws and dropping off completed paper pieced squares for our Canadian 150th anniversary quilt to be completed for 2017. Members are encouraged to volunteer to complete comfort quilts that need quilting or binding.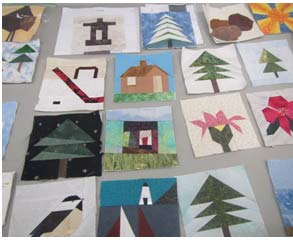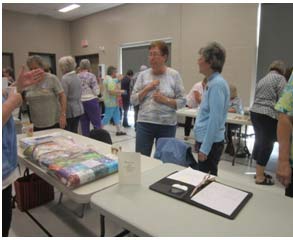 Paper pieced blocks
Comfort quilts (Marion Peyette)
After break there is a short business meeting including reports from the various committees. The meeting then concludes with a dazzling display of quilts completed by members and a showing of completed comfort quilts.