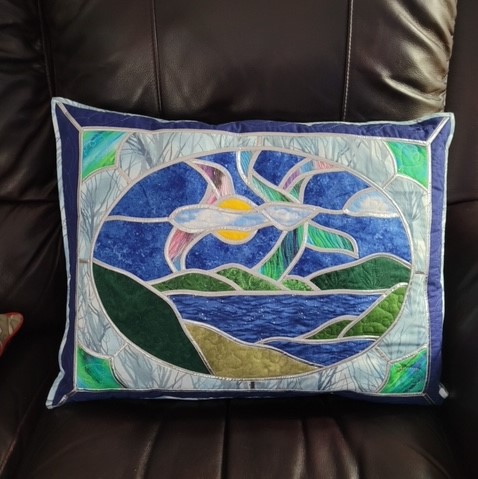 The Stain Glass pillow workshop is a lovely way to learn stain glass quilting. Quilters of all levels will enjoy this workshop.
Diane Cichon is the instructor for this workshop. If you recognize the name, Diane is multi talented and is our treasurer and mug rug coordinator.
Cost of the workshop is $30.
There is a kit fee of $10.00 bias tape which is made out of a special material, Instructions will be provided if you want to make your own.
Diane will provide the pattern and instructions.
The course fee must be paid in advance of February workshop.
The workshop runs from 9:00 to 3:00 on Friday March 31, 2023.

If you have any questions please contact Marie Newman 613-397-1959 or contact us at the next meeting.